This is the first annual report for the United Nations Fund for Recovery, Reconstruction and Development in Darfur, a multi-donor trust fund established in 2015 to support the efficient implementation of key components of the Darfur Development Strategy (DDS) in pursuit of the overall objective of the Doha Document for Peace in Darfur (DDPD) "to support the transition from humanitarian assistance to recovery and development".
The UNDF supports 12 Foundational and Short-Term activities (FaST), implemented in Darfur by 13 UN agencies and entities, in partnership with the Government of Sudan. A total commitment of US$88.5 million by Qatar Fund for Development (QFFD), will support these 12 FaST activities. The projects officially started in February 2016.
During 2016, US$30,149,048 was made available with a total programable amount of US$29,570,584. The total expenditure by UN partners was US$14,614,120. The average overall project implementation rate of activities achieved by the 12 projects was 32%, with 7 projects achieving 30% or higher.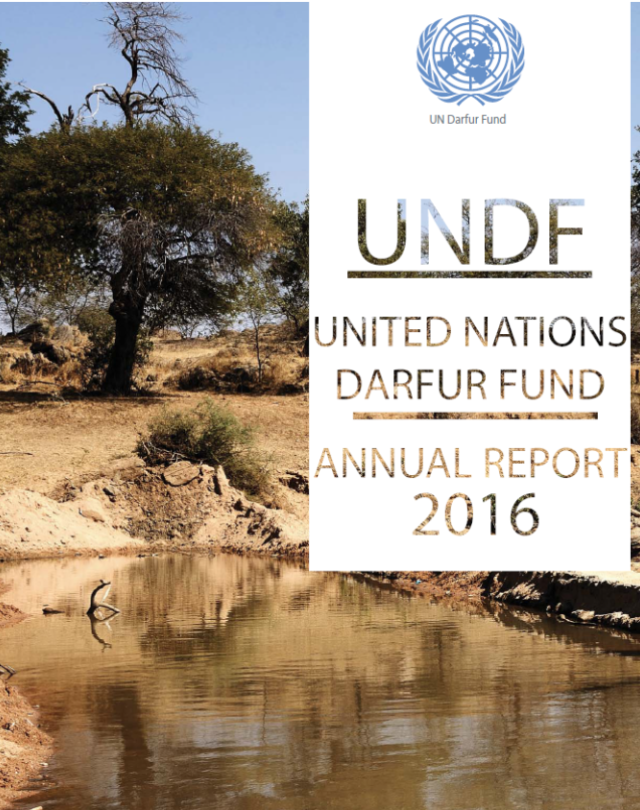 Goals we are supporting through this initiative