Let's Take Action Towards the Sustainable Development Goals
How you can get involved today
23 February 2020
To mark its 75th anniversary in 2020, the United Nations has launched the biggest-ever global conversation on the role of global cooperation in building the future we want.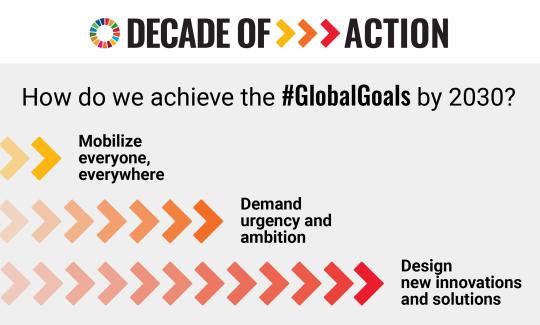 23 February 2020
Today, progress is being made in many places, but, overall, action to meet the Goals is not yet advancing at the speed or scale required. 2020 needs to usher in a decade of ambitious action to deliver the Goals by 2030.
02 October 2019
ActNow is a global call to citizen action on climate change, driven by a chatbot, an interactive tool that recommends everyday actions to reduce our carbon footprints. Be part of a movement that asks you to engage and show your support for urgent climate action!