Story
A football tournament to promote peaceful co-existence between communities in El-Geneina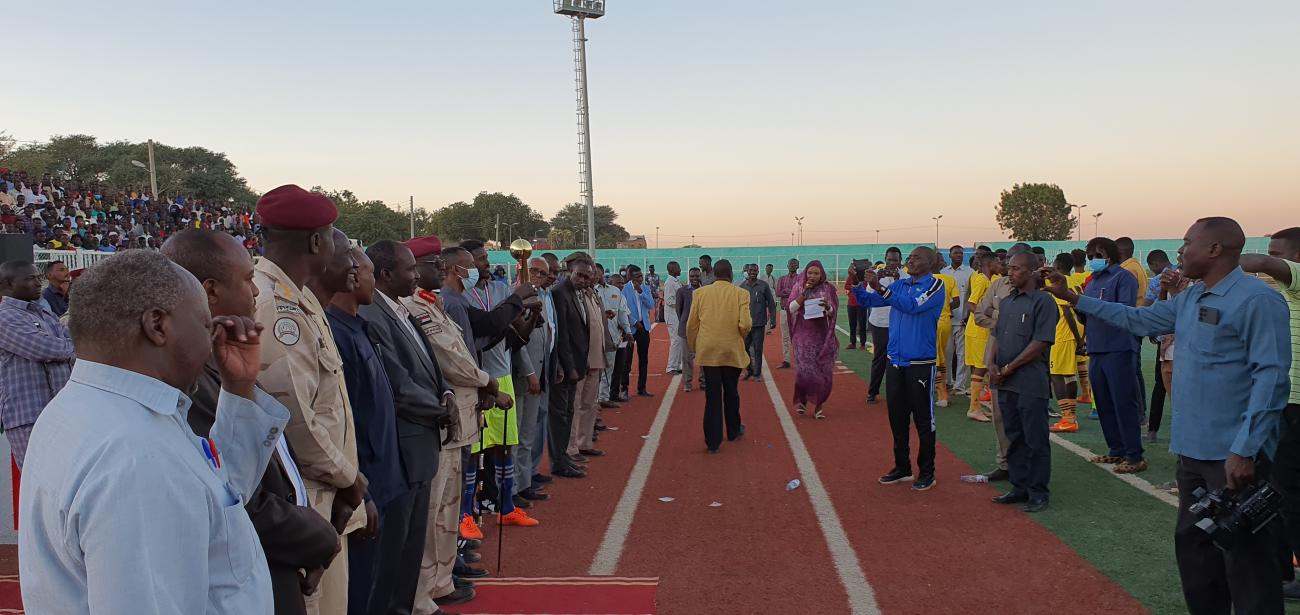 Sports is an essential means of unifying people regardless of their differences of opinions.
To support the mandate's implementation of the United Nations Integrated Transition Assistance Mission In Sudan (UNITAMS) on peacebuilding, the European Union (EU) funds a joint UNITAMS-UNICEF programme in West Darfur to promote peaceful coexistence and peacebuilding. As part of a series of activities aimed at promoting dialogue and enhancing social cohesion, a football tournament in which eight football teams from El-Geneina city competed against each other was held last month.
The tournament aimed to support the reconciliation agreements reached in 2022, to re-build trust, to restore inter-community relations and, also, to strengthen the skills of youth-led civil society organizations working on peacebuilding.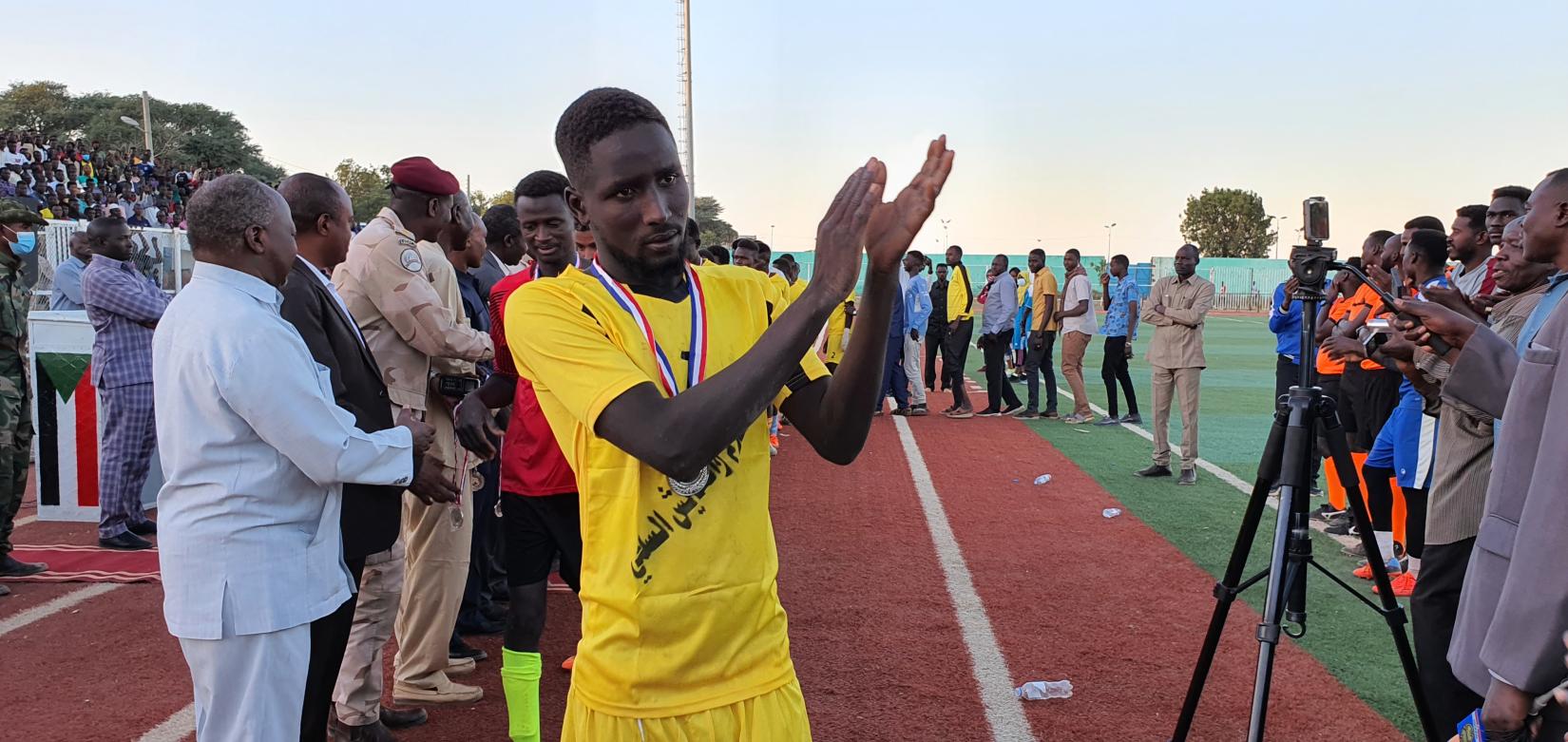 The teams that participated in the tournament were Um Duwain, Al-Jabal, Ardamata, Durti, IDP gathering site (A), IDP gathering site (B), North El Geneina and South El Geneina. In a thrilling final match, the Ardamat team won the championship against the team Durti by 3 to nil.
The Wali of the West Darfur State, Khamis Abdallah Abaker, who opened and closed the tournament, praised the efforts of UNITAMS and its partners to support peacebuilding through sport activities in the state.
"Without peace, there will be no development and no stability. Time has come to change our language to a language of peace and we should denounce hatred, hate speech, and tribalism. Such a tournament must be organized in all localities of the state – in Kereink, Kulbus, Seleia, Serba, Beida, Habila and Forbaranga. We must celebrate peace everywhere. We need a comprehensive peace that includes all members of the community," he said.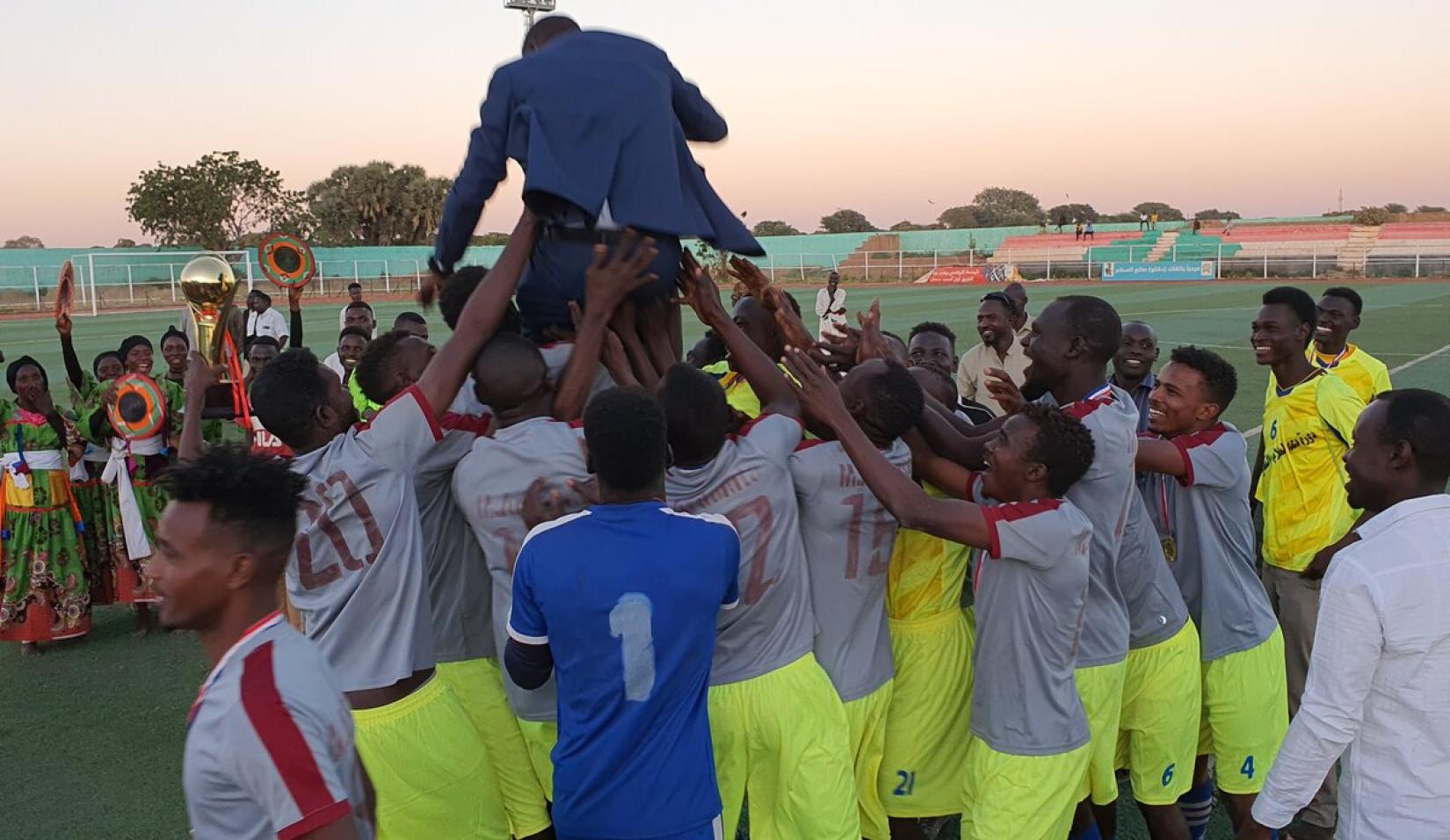 The UNITAMS Representative in West Darfur, Musse Id, encouraged the players and the public to spread the culture of peaceful coexistence between communities and to come together as a team to denounce hate speech and tribalism and resort to dialogue to resolve their differences. He reminded all participants of the beauty of football as it brings people together, promotes teamwork, friendship and a healthy mind and body. "Choosing to become enlightened, learn about each other and remain a team player alongside your friends, regardless of their tribe, is how we will end tribalism and spreading hate," said Musse Id.
"The spirit of tolerance and solidarity was clearly demonstrated during this tournament. People of different ethnicities and cultural background from across El Genina city, have come together in the name of peace and coexistence. Sports is an essential means of unifying people regardless of their differences of opinions," emphasized Tigani Ismail Homaida, captain of the Ardamata football team.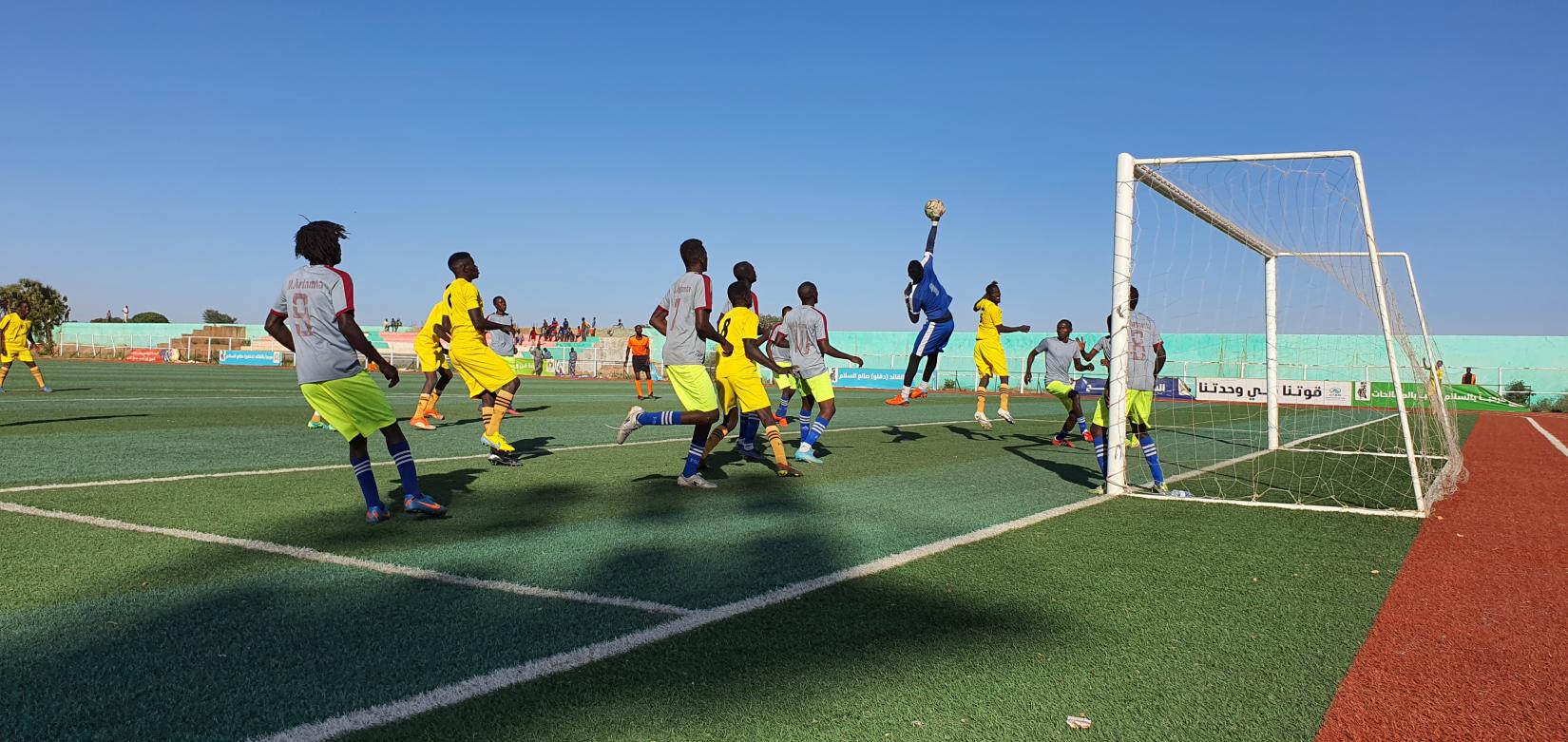 Speaking on behalf of the Durti football team, captain El fatih Mahmoud Hosain, thanked UNITAMS for organizing this tournament and its efforts to bring peace to the state. "I hope that peace will prevail in West Darfur State and in Sudan as a whole. As young people, we will continue working together with other members of the community to achieve lasting peace and spread a message of tolerance," said captain Hosain.
According to the Director of the High Council for Youth and Sports, Kaouther Mohamed Khatir, the tournament achieved its goals of realizing peace, peaceful coexistence between communities, respect and acceptance of others, and tolerance. "Let me assure you that all those who participated in the activities will be 'messengers of peace' in this 'beloved state'. Sports is a bridge that links together all components of the community, improves the social fabric and strengthens friendships and ties," concluded Ms. Kaouther.
UN entities involved in this initiative
DPPA
United Nations Department of Political and Peacebuilding Affairs