More than just a Meal, Sudan's School Lunches
Since the beginning of 2017, the UN provided school meals to over 1 million students in 11 states across the country, including 28,000 in South Kordofan State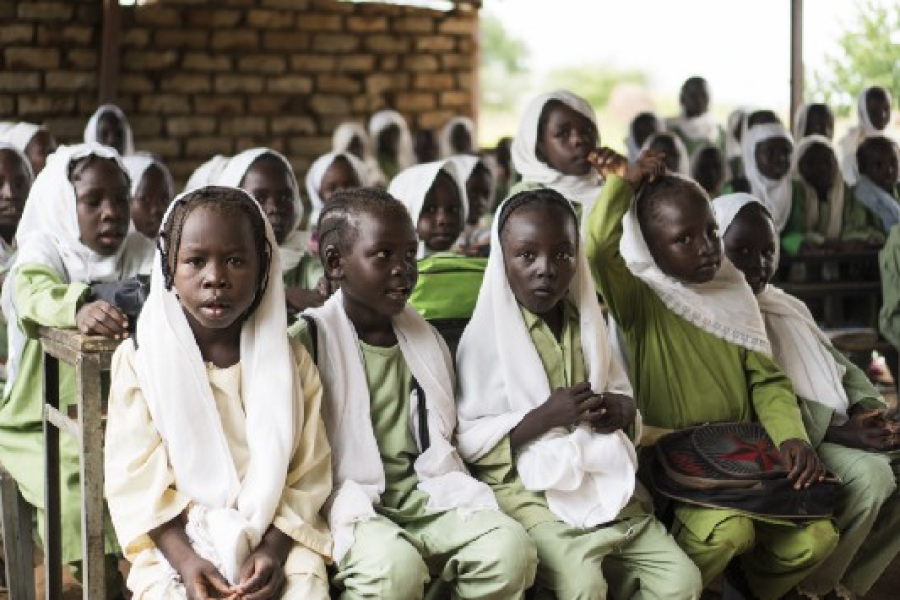 Photo | WFP Photo
Nesreen Adam, 10, waits patiently with her classmates in the schoolyard for her first and biggest meal of the day — her school lunch. Usually served around midday, it is often the only regular nutritious meal that she eats on any given day. "The food we get at school is our main meal during the day" Says Nesreen who attends Marta School for Girls in Kosti, South Kordofan.
The sixth grader watches the huge pot filled with sorghum, lentils and vegetable oil as she lines up with her class to get their hot lunch. This Balila, 'porridge' in Arabic, is key to retaining school attendance for girls and boys across Sudan.
"I wake up at six in the morning every day to get to school on time. This lunch is the first thing I eat" says Nesreen, who walks four kilometres every day to and from school. Her family cannot afford public transportation.
Nesreen, who dreams of becoming an architect one day, lives with her parents and two other sisters in Kadugli, South Kordofan, where they moved following the violence that erupted in their area of origin. "I want to build houses for people displaced by war and living in poorly built houses, I want to reconstruct areas devastated by war", she says.
The school meal provided to Nesreen is a result of the joint effort of WFP, the Ministry of Education and the community around Nesreen's school. This meal has proven to be a major incentive for families to send their children to school and keep them there. This crucial meal allows children to focus on their studies rather than be distracted by hunger, helps to increase school enrolment and improve their cognitive skills. The programme also aims to prevent the cycle of intergenerational hunger and malnutrition for those living in poverty in Sudan.
The school meals programme targets food-insecure children in rural areas that are impacted by hunger, malnutrition and takes into account educational and gender disparities. Children are provided with meals on school grounds thereby encouraging them to enrol and regularly attend school. Additionally, in Kassala and Red Sea state, take-home rations targeting the most vulnerable girl students have been supporting their continued commitment to education.
Teachers at Nesreen's school — as well as others — say that meals contribute to higher enrolment and attendance rates, and better performance. Since the beginning of 2017, the UN provided school meals to over 1 million students in 11 states across the country, including 28,000 students in South Kordofan state, one of those worst-affected by conflict, which has resulted in the displacement of thousands of people. These students, like Nesreen, left their homes behind in search of safety and food and depend on food assistance provided by the UN.
UN entities involved in this initiative
Goals we are supporting through this initiative